Our Credo : Adhyayan Aastha Anushasan
Deep Learning through Faith and Discipline
A Pathway
To Success
Deep Learning through Faith & Discipline
At TAGS, we believe that our children have a natural inclination towards learning and we provide the best way to educate and tune them to achieve meaningful goals in their lives. We prepare our students to become independent learners, thinkers, and problem solvers.
Our definition of international-mindedness is the way of interacting equally with people from all cultures, nationalities, and religions. At The Aaryan Global School, we have inculcated interest and curiosity in our community that enables our students and teachers to appreciate not only the differences, but also our common humanity.
Our Curriculum
The school's curriculum is divided into Pre-Primary, Primary, Secondary and Senior Secondary. The school's curriculum is divided and designed as per the age group mentioned.
Our Infrastructure
A widespread pristine campus with entire facilities required to cater to specially designed curriculum.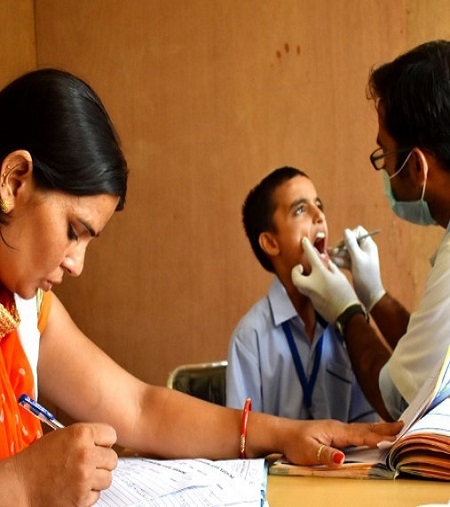 Infirmary
TAGS retains a well-equipped 24*7 infirmary with all necessary first-aid and primary medical care equipment.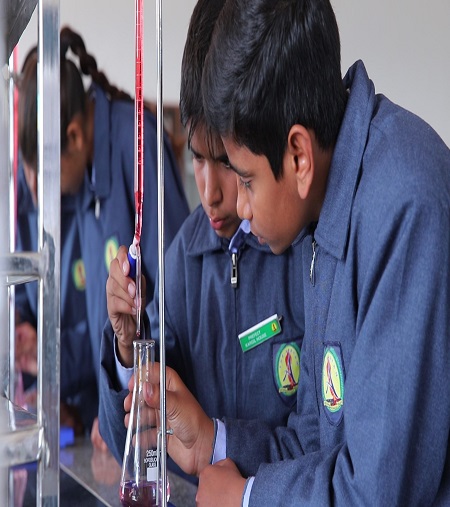 Science Labs
Theory is incomplete without practical. The school provides neatly arranged and modern laboratories which we have been upgrading continually.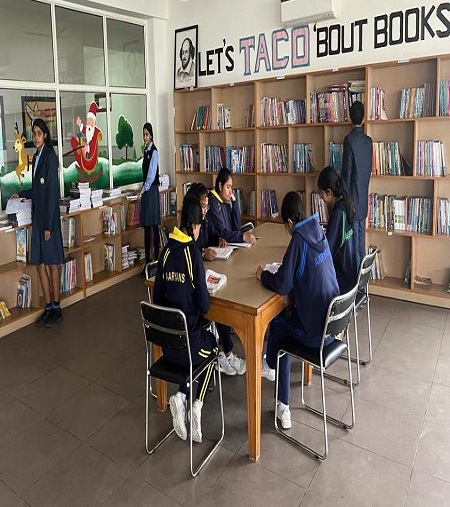 Library
"A Library is not a luxury, but one of the necessities of living". At TAGS, we believe that library plays an integral role in teaching and learning process.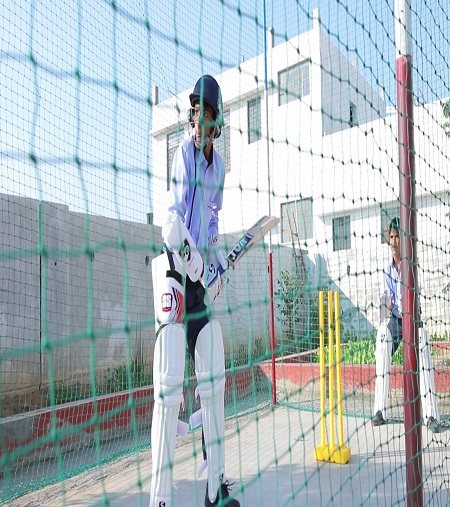 Sports
We encourage our students to take part in their favorite sports by compulsory allocating a few periods every week.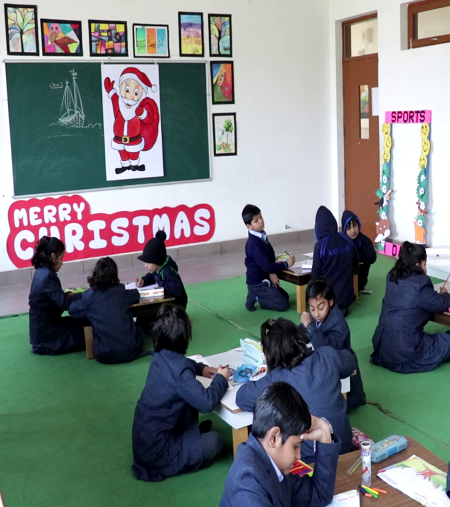 Creative Corner
Creative activities generate curiosity in child's brain. At Creative Corner, we provide a space to our students to spend some time exploring their hobbies.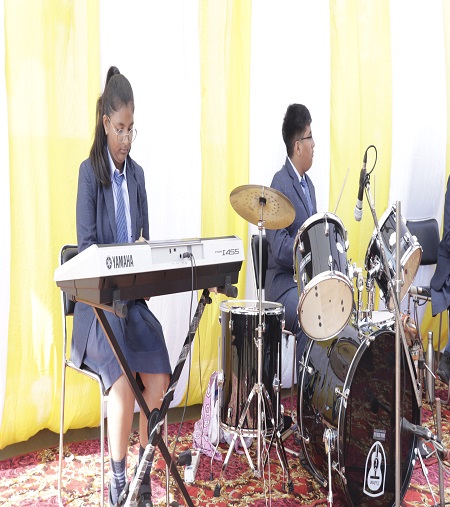 Music Room
Music stimulates the brain, and with its varied sounds and lyrics, students are exposed to a large amount of vocabulary in a short amount of time. At TAGS we have tried to create a place where students can learn and delve deep into music and singing with the help of latest instruments and experienced faculty.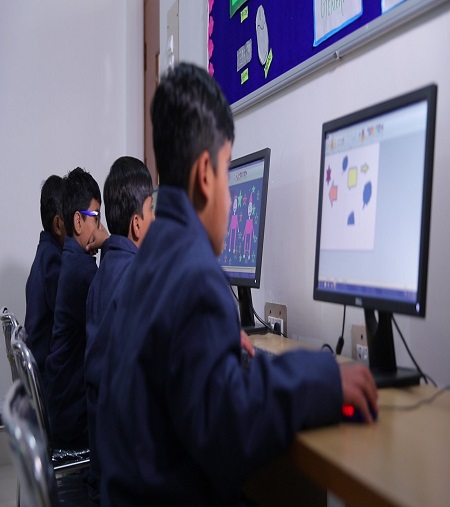 ICT Lab
Computers are a way of life now a days, Internet of things and Artificial Intelligence are integral part of our IT teaching with state of art infrastructure and regularly updated apparatus. We try to build Aaryans with a taste in Information Technology.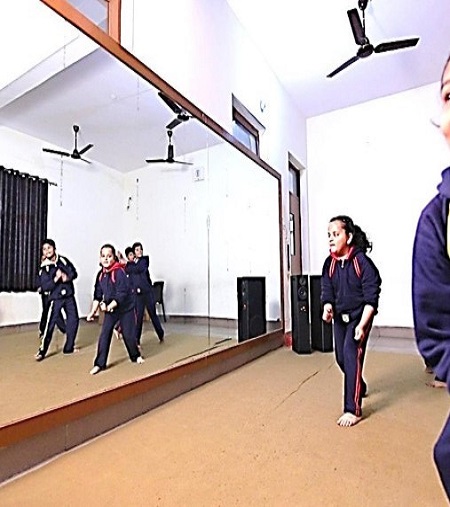 Dance Room
As it is said "Learning to dance can be one of the best things you do to yourself." With this same spirit we at TAGS keep it very regular for the students so that dance becomes a part of life and a way of expressing for our beloved students.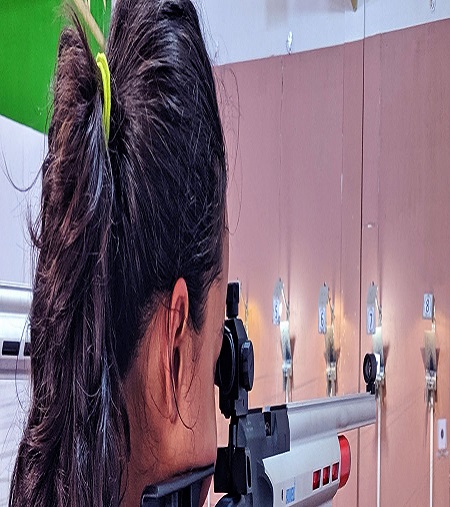 Shooting Range
The shooting range can help you strengthen your body and improve your eyesight. TAGS has the state-of-the-art shooting range. Shooting holds these key benefits for the students: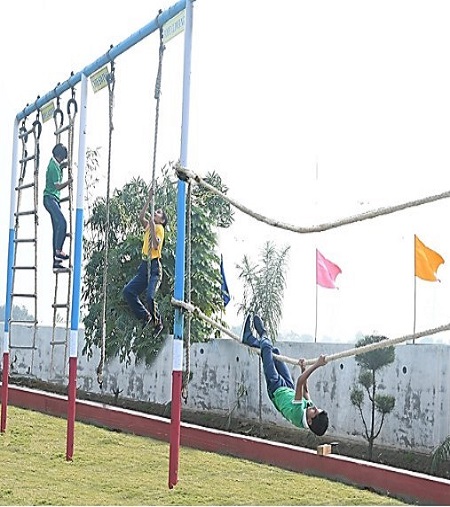 Obstacle Course
Helping children stay physically active is essential to promoting healthy habits that last a lifetime. When you can make physical activity fun, kids are more likely to participate. That's where outdoor obstacle courses come in. An outdoor obstacle course provides a lot of opportunities for children to develop complex bilateral coordination. Developing these coordination skills improves overall health and fitness and helps kids for years to come. Here are a few of them:
"We are proud parents of two wonderful daughters Naina who is preparing for NEET and was a student of The Aaryan Global School only & Deepshikha who is studying in 8th Grade in the school. The school offers a host of activities along with Good education. The school has very good staff."
Dr. Narender Singh & Dr. Mamta Singh
Parents of Deepshikha 8th
Parent Speak
Know what parents have to say about us: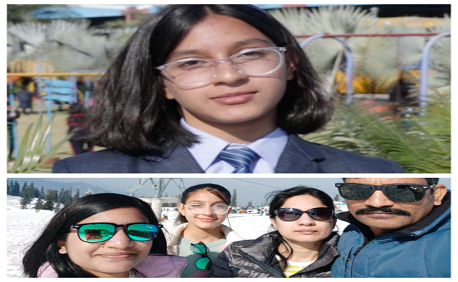 "Our two kids are studying in The Aaryan Global School namely Angel in Xth & Srishti in 7th. The school administration is managing the studies as well as extra curricular activities at equilibrium"
Mr. Kuldeep Kumar & Mrs. Sonia
Parents of Angel Xth & Srishti 7th
Parent Speak
Know what parents have to say about us: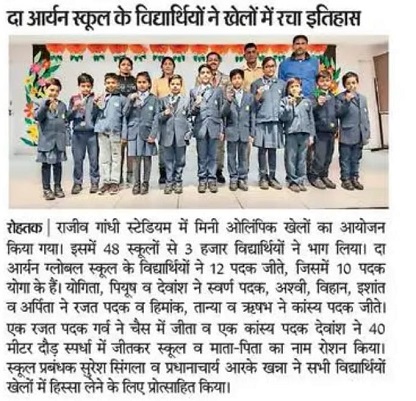 News
The students of The Aaryan Global School created history by winning multiple medals at The Mini Olympics held in Rohtak.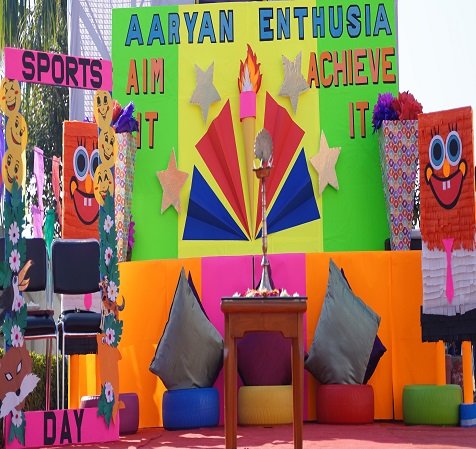 Aaryan Enthusia 2022
Annual Sports Meet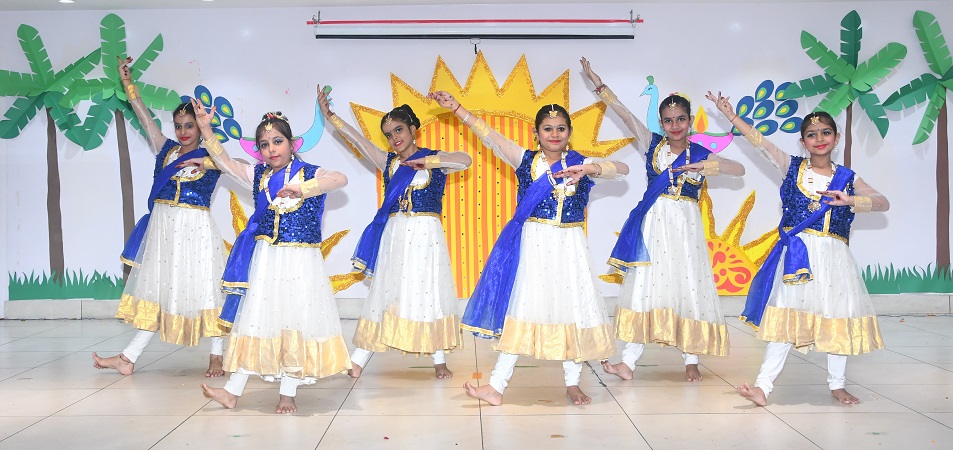 Events
Annual Day Celebrations